Reflecting on 20 years working for Llanmoor Homes
11-Feb-2021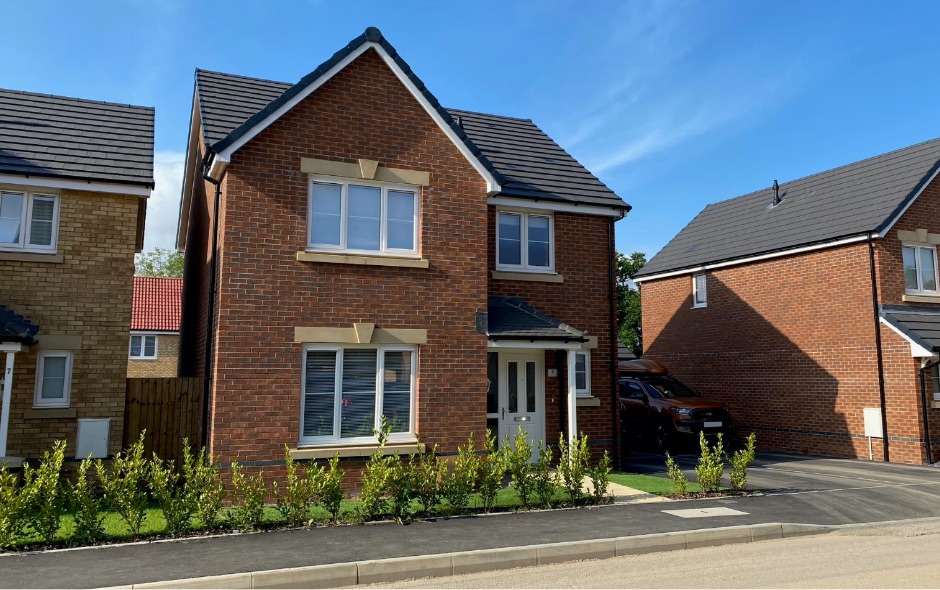 Llanmoor Homes is celebrating its 55th year of trading this year and the company continues to go from strength to strength. We have many long-serving members of staff in all departments, from planning through to completion, and this year we want
to celebrate their achievements.

This month we caught up with Jason Yates, Maintenance Operative who has been employed by Llanmoor Homes since 2001 and also owns a Llanmoor home.

How long have you worked for Llanmoor Homes?
I started working for Llanmoor back in March 2001. I was first employed as a Site Operative, I then took on the role of Maintenance Operative.

What have been your highlights?
A few most memorable milestones are being asked to become the new Maintenance Operative after only a few years of working for the company. It's a job I thoroughly enjoy and I take pride in. This year marks my 20th year with the company, a milestone I am very proud of.
What do you enjoy the most about working for Llanmoor Homes?
Llanmoor is a family-run business, everyone is on first-name terms from the directors right the way through to the site staff. I have formed fantastic friendships with my colleagues. I also enjoy my job role within customer care; this involves carrying out repairs to homeowners' properties. It's great to meet homeowners face-to-face and getting to know them. It's always rewarding to hear of how happy they are with their new home and the service we provide which I believe is second to none.

How has it been working for Llanmoor Homes during lockdown? It has been a little strange working during Covid-19 but as a team, we have alladapted very well. The company has put all the necessary safety measures in place for staff and customers; this has enabled us to carry on working after the initial lockdown in the safest possible way.

What are you most looking forward to about the future with Llanmoor?
I'm looking forward to seeing Llanmoor continue to grow and to continue to produce homes of the highest standards and being a part of that. We have a number of very exciting new developments planned – lots to look forward to!