Purchasing your dream home with Llanmoor Homes; what's it really like?
18-Nov-2021
Buying your dream home is a big decision, and you want to make sure you get it right. At Llanmoor Homes, we strive to ensure that we give all of our buyers the best experience possible. Whether it's choosing the right development or deciding upon styles, our team will help you every step of the way. Recently we spoke to Hayley, who has just purchased her second home with us. We wanted to know how we'd done, and this is what she had to say…
"You get that village type feeling"
Hayley recently got the keys for her Ferndale Home at our Cae St Barrwg development. When we asked her first impressions of the site, she explained "you sort of get that village type feeling as it's not right in the centre of Bedwas but it's within easy walking distance where there are shops and a few pubs".
When Hayley purchased her first home with Llanmoor Homes, she chose the Castle Maen development for a different set of reasons. Hayley said, "at the time my children where 12 & 14 and were able to walk to school with their friends and again across the road were shops and a few pubs". Hayley went on to say that, "The fact that we were so close to the A470 where you then had access to the M4 which could take you to Cardiff, Newport, Swansea, the Valley's… it was great".
Here at Llanmoor Homes, we can provide you with the home and location to suit your family whilst your needs change. We match your priorities with the best development for you.
The Ferndale "offered everything I needed"
At Llanmoor Homes, we have lots of beautiful house styles, which we update regularly to ensure that we are meeting the needs of a modern family. Hayley and her family chose The Ferndale because "it offered everything I needed". Hayley explained, "The best part was that I now have a kitchen diner. We as a family like to entertain and as with my brother and my sisters' houses, they have a kitchen diner and that's where people tend to congregate. The Ferndale's kitchen diner is spacious and light, and I love it".
"My experience with the sales team has been amazing"
Having bought with Llanmoor Homes before, Hayley knew what to expect, and was surprised to find that she had access to the same Sales Advisor who sold her her first home! "The fabulous Lynda sold me my first Llanmoor property, she was so professional and amazing back in 2011 as she still is, and I am so glad that she was based on the Bedwas site to be able to sell me my second Llanmoor home", spoke Hayley.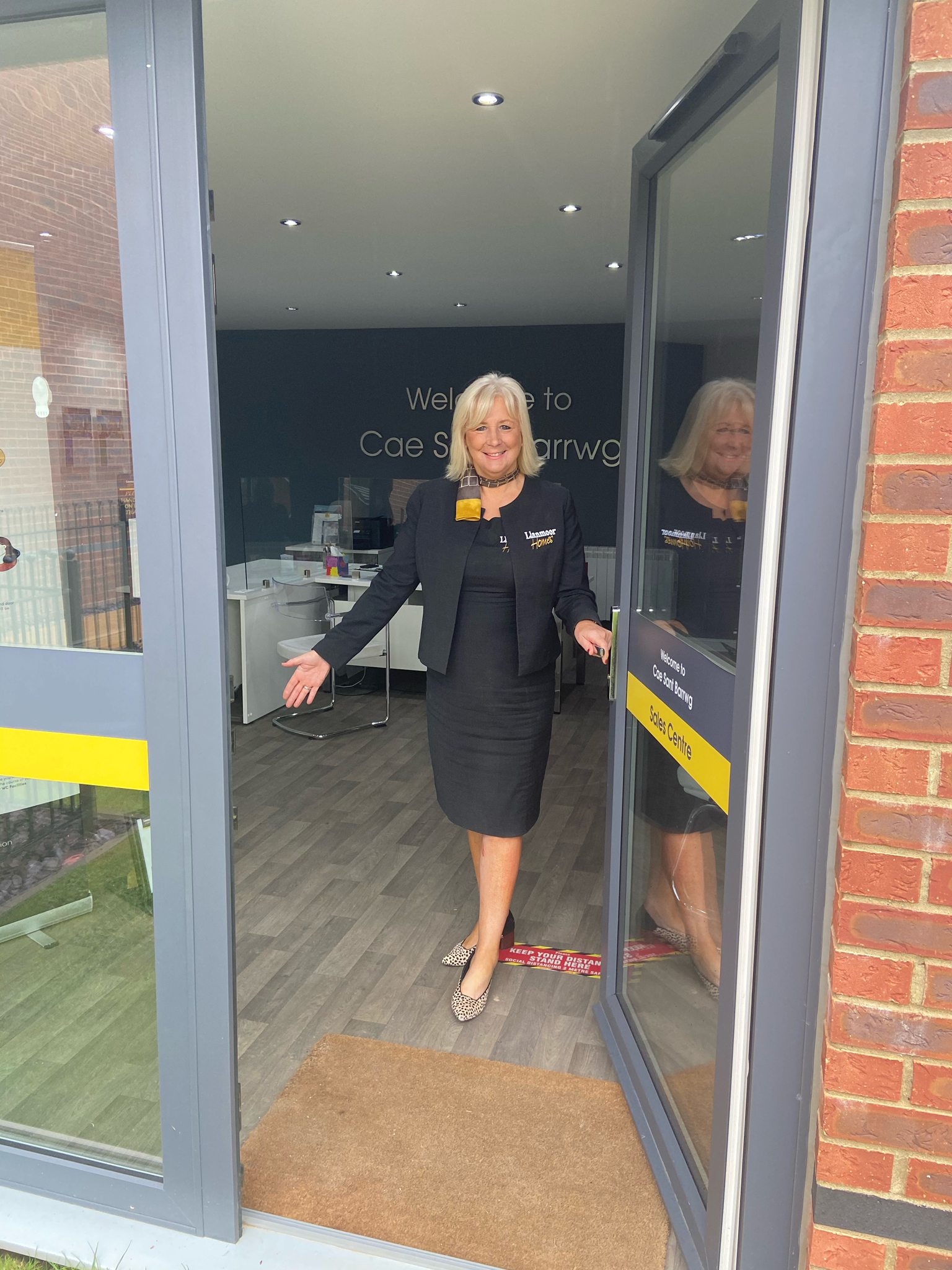 It's not just our sales team who work their magic at Llanmoor Homes, our whole team is there to help you make the best decisions for you and your family, and make the move as easy as possible. Hayley told us about her experience with another member of the team, "The Site Manager at Bedwas, Dave, was also on the Castle Maen site when I bought my first Llanmoor house and he too is still as great, helpful and friendly and professional as he was back in 2011. Both Lynda and Dave are an asset to Llanmoor".
"I would highly recommend"
We love working with each and every one of our buyers, and form an ongoing relationship to allow them to continue their property journey over time if they wish to do so. Hayley was lovely enough to say, "I have had a fantastic experience with buying both of my Llanmoor properties and would highly recommend the company to other buyers!"
From our family to yours, buying a property should be a rewarding and enjoyable process, and that's exactly what we set out to do!
Take a look at our current developments
Would you like to find out more about Llanmoor Homes? Take a look at our current developments today! There's some good news, our sales centres no longer require appointments so you can come on down and meet the team anytime Thursday to Monday between 11am and 5pm. Alternatively, you can contact our team today on 01443 228413 or info@llanmoor-homes.co.uk.
If you'd like to hear what our other buyers have to say about their experience, visit our Customer Reviews page on our website.
Llanmoor Homes, proud to be a Welsh independent house builder.