Building Excellence for Elms Farm
31-Jul-2015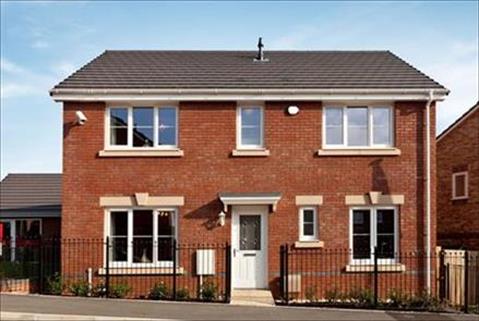 Building Excellence for Elms Farm
Welsh housebuilder Llanmoor Homes is celebrating a winning start to 2015 after their Elms Farm development in Llanharry was awarded the LABC Cymru Best Volume Housing development at the Rhondda Cynon Taff Building Excellence Awards.
The LABC Building Excellence Awards recognise high-quality construction and reward design teams who have overcome technical issues by developing innovative and creative solutions.
Elms Farm features just forty four, 2,3 & 4 bedroom homes and offers many of Llanmoor's most popular designs. Since the development launched last year, it has been very popular with househunters, with 26 of the 44 homes now sold.
Elms Farm will now go forward to the South Wales LABC Building Excellence awards in April, and if successful will then be entered into the National LABC Excellency Awards where they will compete against entries from across the UK.
The family-run firm last year celebrated success on a national scale as Llanmoor Site Manager Jeremy White was awarded Best Site Supervisor in Wales at the 2014 LABC Cymru awards, and was shortlisted for Best Site Supervisor of the Year at the 2014 National LABC Building Excellence Awards.
Llanmoor Homes are one of the only remaining privately owned housebuilders in South Wales. The long established, family-run firm pride themselves on high build quality, reliability and excellent customer care. The housebuilder is currently offering a range of new homes across 7 housing developments , including their new St Llid's Meadow development in Llanilid, Llanharan which launched this month.
Tim Grey, Sales Director of Llanmoor Homes said: "I am extremely proud that we have yet again been recognised by the LABC Building Excellence Awards. Awards such as these reinforce our reputation of building homes of a superior quality and finish.
"A huge congratulation goes to Site Manager, Dave Vincent and the entire team at Elms Farm for their outstanding work in achieving this award. I am looking forward to the LABC Cymru awards in April and hope that we will follow in Jeremy's footsteps from last year and make it to the 2015 National LABC Awards."